Watches may appear small on the big screen but they don't go unnoticed. In fact, they're one of the costume department's favorite ways to build up a character, as they can tell the audience so much about his personality and social standing.
However, with many moving parts on the set, watches can often be a source of cinematic gaffes. Rolex has been a part of many movies; and there have been times when the chosen model doesn't fit the milieu. They didn't escape the prying eyes of watch fans, of course.
Here are four movies that put the "wrong" Rolex on screen:
Ben Affleck's Rolex Deepsea in Argo (2012)
Based on true events, Argo chronicles the life-or-death rescue operation of six Americans from the 1979 Iran hostage crisis. Ben Affleck is cast as Tony Mendez, the real-life secret agent tasked to bring them back to America.
The hostage crisis took place from 1979 to 1981, and the entire cast was dressed for the period. In some scenes, however, Ben Affleck can be seen wearing a Rolex Seadweller Deepsea, which was not launched until 2008. Video from Rotten Tomatoes Coming Soon on YouTube
Interestingly, Ben was also seen sporting a vintage Rolex Submariner in some of the scenes, which would have been correct for the period. It looks like the watches were somehow swapped while filming, but they both make for great Rolex-spotting! Video from Rotten Tomatoes Coming Soon on YouTube
Louis C.K.'s Rolex GMT Master II in American Hustle (2013)
Crime film American Hustle is inspired by the Abscam FBI sting operation, which took place from the late 70s to early 80s. Louis C.K. plays a supporting role as FBI's Stoddard Thorsen, but we got a good glimpse of his Rolex watch.
It's one thing for an FBI boss to wear a solid gold Rolex watch, but what really raised some eyebrows is that Louis was wearing a modern GMT Master. Specifically, an 18k yellow gold Rolex GMT Master II, with a Cerachrom ceramic bezel. Of course, the Cerachrom wasn't released until 2005. Video from Rotten Tomatoes Coming Soon on YouTube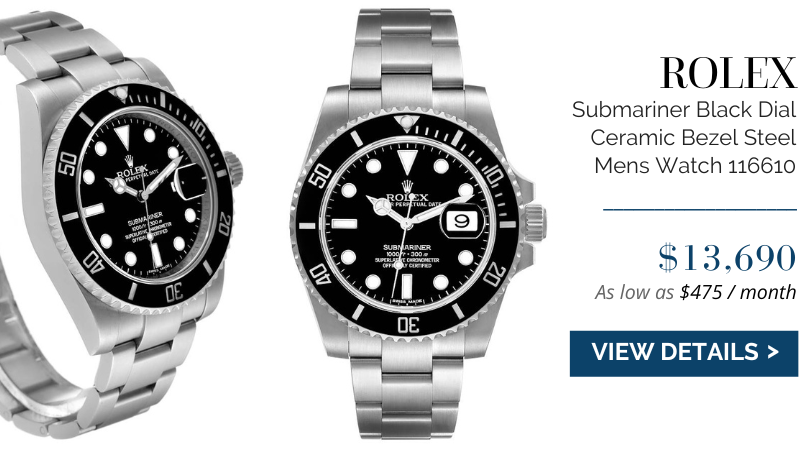 Steve Carell's Rolex Submariner in The Big Short (2015)
The comedy-drama film, The Big Short, is set during the financial crisis of 2007 to 2008 and shows how the United States housing bubble triggered it. Steve Carell stars as Mark Baum, the leader of an independent trading firm.
Always dressed in business suits, we also see Carell sporting a handsome Rolex Submariner Ceramic under the cuff. There's a catch however — the stainless steel Submariner Ceramic wasn't released until 2010, a good three years after the financial crisis. Photo from The Big Short on Instagram
Uma Thurman's Rolex Daytona in Kill Bill (2003)
Some productions take painstaking efforts to get real Rolex watches in their films, while some resort to creating some very real looking replicas. In the case of Kill Bill, the replica failed to suspend disbelief.
It stars Uma Thurman as Beatrix Kiddo, who is out to get revenge on a team of assassins. In one of the scenes, she's shown using a Rolex Cosmograph Daytona to time her pregnancy test. A pretty cool watch to use for that purpose!
Upon closer inspection though, it's clearly a phony Daytona. Not only was the tachymeter positioned upside-down, but the sub-dials were also inaccurate. They're marked in a day, date and 24-hour configuration, whereas the real Daytona has hour, minute and seconds subdials. That's something true Rolex fans will surely notice! Video from Kill Bill Vol on Dailymotion
<>