This interview was conducted as part of Hypebeast's Pre-Owned Luxury Watch Market Round Table. SwissWatchExpo CEO Eugene Tutunikov provides his insights on market trends after the pandemic, his thoughts on discontinued Rolex models, and some predictions for the next few years.
<>




What is the general perception of pre-owned luxury watches as compared to 10 years ago? Is there still a stigma around it? Or are people more aware of their value / more open?
Customers are definitely more open to buying pre-owned luxury watches today, and the perception of pre-owned luxury watches has improved vastly ­— the industry's numbers will speak for that.
Ten years ago, pre-owned was barely a footnote in the watch industry. Today it nearly accounts for one-third of the luxury watch market according to a BCG study last year. A Deloitte study also estimates that the pre-owned industry will account for nearly half of the luxury watch market by the end of this decade according to Bloomberg. The pre-owned segment is growing faster than the first-hand segment, and reports show that it will continue, at least until 2030.
Several things drive this:
Transparency and better business practices
Before, buying from the pre-owned market usually meant back alley deals, and buying from private individuals on sites like Craigslist or eBay. The risk of fraud and buying counterfeits was very high. Today, there are more players in the pre-owned watch market who are transparent and trustworthy, and they have built business models that support that.
For example, online models now provide price transparency. Ten years ago it was very common for pre-owned watch retailers to advertise their watches and just say "inquire for price".
Now, consumers are given more complete information about the watch they are buying. They are not only able to see the prices of listings, but also peruse high-resolution images and detailed information about the watch (such as which parts are original or replaced). Retailers like us also present the watches in multiple platforms – aside from the website, we're on social media and have videos of the actual watches for sale on Instagram, Tiktok, and YouTube.
The whole process of buying and reselling watches has also been more sophisticated. Today, pre-owned watch sellers enhance their competitiveness with return policies, authenticity guarantees, warranties, insured shipments, secure payments, and other similar processes.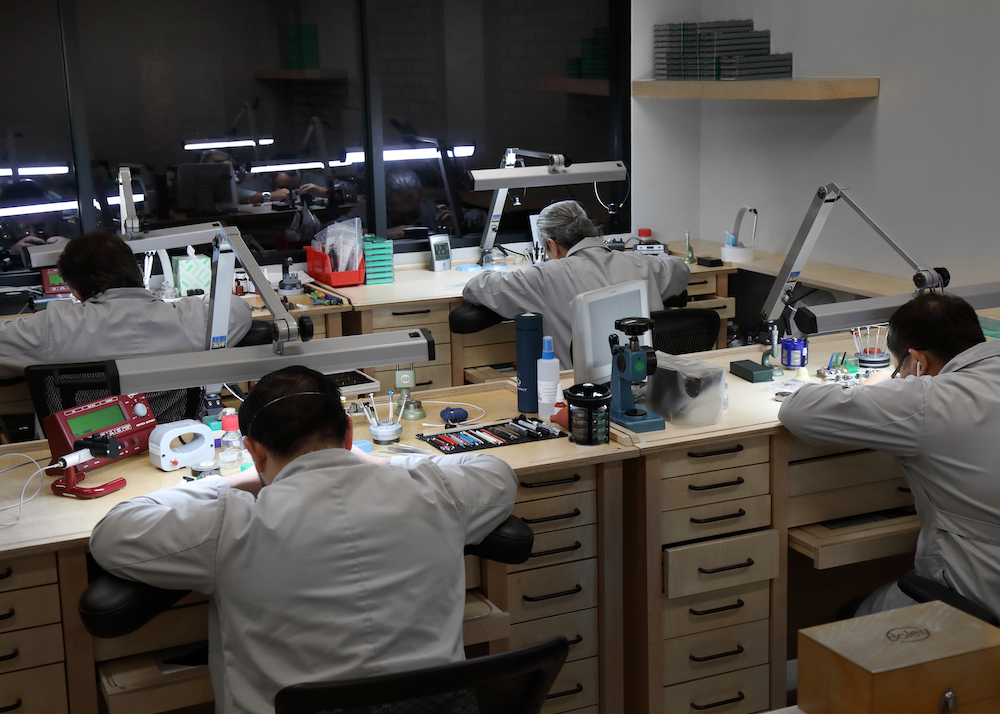 In SwissWatchExpo's case, we have really invested in cutting-edge services that will make our customers confident in buying their watch. All our watches are inspected and authenticated by expert watchmakers, and they are restored and polished in our state of the art service center, located in our very own showroom. Customers are also able to see the watches in action by booking a Facetime call with our experts, wherein they're also given a virtual tour of the showroom and advised by our sales associates. It's almost like being in our showroom inspecting the watches.
We carefully authenticate every single watch that comes through the doors and have successfully sold over 45,000 luxury timepieces over the years. The industry estimates there are millions of counterfeits produced each year and for most collector forums, the recommendation is to "Shop the seller", meaning only buy from a trusted and experienced source that authenticates each timepiece.
Moreover, we don't just resell watches, we also buy watches from and do trade-ins with our customers, and that gives them equity in their selection. At SWE, transparency is of utmost importance and that's why we can offer a leading 18-month warranty on our watches.
The pre-owned industry has become a much more mature and transparent segment, and more and more people have been buying, selling, and trading-in their watches safely.
As the pre-owned market becomes more resilient and mature, we also see more seasoned collectors enter the space and alternate between buying from the AD and the secondary market.
Growing interest in vintage watches and discontinued models
People are making more distinctive style choices and want a more personalized approach to their watch collecting hobby. Instead of getting the timepiece that's hot or trending, they want a piece that means something to them. For example, we have collectors who buy watches made on their birthyear or on the year of their wedding.
Collecting watches is also not just about possessing the watch itself but also about the thrill of the hunt. Some seek out particularly rare watches or a particular reference, year, or edition because part of the fun is in finding it.
Growing interest from the female market and younger segment
Years ago, watch retailers had a dominantly male and older customer base. They are either buying for themselves or gifting watches for the women in their life.
Now, we're seeing growth in female customers and the younger segment, who are usually entering the watch market from the fashion and jewelry industry. As mentioned earlier, the desire for a more personalized take on collecting has shown them that pre-owned watches are valuable assets just like brand new timepieces.
What is interesting, is that we are seeing strong interest from Millennial and Gen Z shoppers. Over 60% of pre-owned shoppers are 40 years and under. The younger generation has a higher velocity of ownership of a timepiece, instead of buying a time piece to keep for life they are much more active in selling or trading the watches in once they are ready to move on to something new.
Faster turnover of luxury watches
Lastly, today's customers are now more comfortable with buying and reselling their watches in shorter intervals. Before, it used to be the norm to buy a luxury watch as a heirloom and keep it for decades, then pass it down to the next generation.
Today's consumers are more comfortable with "refreshing" their collection every few years or even after several seasons. It has become more common to come to a specialist like us and sell a watch they no longer love or use, or trade it in for a newer model or something they have had their eye on. This has made watches a quasi-asset and store of value.
---
<>




In your opinion, what brands / models are most sought-after in the pre-owned luxury watch market? And were any of them unexpected to you?
I think most watch experts will agree on three brands as the most sought-after ones: Rolex, Patek Philippe, and Audemars Piguet. These brands have timeless designs, are highly recognizable and even synonymous with luxury, and many of their models make good long-term investments.
Rolex dominates the market with six of their models: Submariner, Daytona, GMT-Master, Datejust, Yachtmaster, Explorer.
Two brands may not be top of mind, but they have been performing better than most brands in recent years:
A. Lange & Sohne's prices have been climbing the past 9 months, even as some other popular watches weren't increasing or going down slightly over the same period. Of course, it has always had a reputation as an ultra high-end / haute horlogerie brand, but I don't think anyone could have predicted the recent outperformance and demand for this German brand. Perhaps the appeal is in its exclusivity ­— the Glashutte-based brand only produces 5,000 watches annually so if someone sees a Lange on your wrist, they know that it was not easy to come by and you are part of an elite group.
Another brand is Vacheron Constantin. Like A. Lange & Sohne, the brand is known for its high-level of finishing and craftsmanship, and owning one is like being part of an exclusive group. In recent years though, two of their watches have been among "it" watches among collectors: the Overseas and the 222. Years ago, it would have been easy to drop by a Vacheron Constantin retailer and get an Overseas. That is no longer the case. It now sits with the Patek Philippe Nautilus, AP Royal Oak, and Rolex Daytona when it comes to prestige as a luxury sports watch.
As for the Vacheron Constantin Historiques 222, it was one of the most talked-about watches among experts and collectors last year. It had a short run from the late 70s to early 80s, and very few gold editions were made. Watch nerds were glad that the iconic design was back and in gold at that!
Also worth mentioning is the Rolex Oyster Perpetual. It was revamped in 2020 with vibrant dial colors, and has been seen on the wrists of A-listers. Years ago you would not have imagined the likes of Mark Wahlberg, Roger Federer, or Lebron James wearing an entry-level Rolex. Now they have several color versions of the steel Rolex Oyster Perpetual.
---
<>




Is it true that the second-hand luxury watch boom is seeing a decline this year as opposed to during the pandemic? What are your thoughts on it?
Market analysis shows that the pre-owned segment is expected to grow by 3% this year, and is still expected to outperform first-hand watch sales in the next decade.
More of the business is also shifting online. Online pre-owned watch sales are expected to grow 16% per year and hit $14bln in 2025.
SwissWatchExpo is not seeing signs of a decline either, rather sales are on the rise. February 2022 sales were already up 7.5 percent over February of 2022 in terms of units. March 2023 unit volume was also up over 8 percent. So rumors of a decline may be exaggerated and likely refers to the prices of certain speculative watches.
---
<>




Rolex watches often dominate the second-hand luxury watch market in terms of popularity. What are your thoughts on the Rolex models that have been discontinued in 2023?
Let's start with the most coveted of them all – the "John Mayer" Rolex Daytona Green Dial 116508. This was introduced in 2016 but only gained traction when John Mayer called it a sleeper hit. There have been speculations since the pandemic that this model may be discontinued soon, and it has finally happened, and with no upgrade or new version. With this we expect prices in the secondary market to skyrocket as it's the only green dial Daytona to date.
While we don't expect the same amount of demand for the rest of the discontinued Daytonas (White Gold Blue Dial 116509 / Daytona Meteorite Dials 116519LN, 116508, and 116505), we also see secondary market prices to rise for these models as Rolex no longer offers a blue dial or meteorite dial Daytona with their discontinuation. Moreover, the said meteorite dial Daytonas were only released in 2021, so with the short production period, there aren't many of them available out there.
Looking at the current line-up of the Daytona, it's back to basics. With the addition of the redesigned middle case, transparent caseback (for the Platinum model), and the new Calibre 4131 movement, Rolex was smart to focus on the core models with all these changes going on. It was a practice of self-restraint which Rolex is known for, and it allows for all the new elements to truly shine.
As for the Rolex Cellini, they slowly eased it out by discontinuing the core collection in 2022, and totally removing the collection (with the Moonphase model) in 2023. It seems this move was to make way for the new Rolex 1908. The 1908 is elegant, classic, and yet modern, and I think it is a venerable successor to the Cellini. Rolex made sure that fans of traditional dress watches still have something to look forward to.
Finally, we have the Datejust 41 with a mother of pearl dial. Interestingly, the MOP dial has only been discontinued in the 41mm line, and is still available in the smaller models. The Datejust 41 is largely seen as a daily wearer and caters mostly to men, so this may be a factor.
---
<>
Specifically diving into the Milgauss model, do you think its discontinuation is due to a lack of interest in the watch community? And now that it's discontinued, do you think there would be a turnaround effect, i.e. an increase in its potential value?
The discontinuation of the Rolex Milgauss is hardly a surprise, as industry experts and collectors have been speculating this for the last three years. We do expect a flurry of interest in the Milgauss now that it's no longer in the catalog. It has always been a cult classic, but now, there is nothing like it in the Rolex catalog – no green sapphire crystal, orange markers, or lightning bolt seconds hand. For sure, there will be more interest in the Milgauss and we will see an increase in its value.
There is no forthcoming replacement for the Milgauss, but it is likely that it will be replaced with a timepiece that's more anti-magnetic. The Milgauss is anti-magnetic up to 1,000 gauss, which has been surpassed by watches from the likes of Omega (15,000 gauss). We know that Rolex always strives to be the best especially when it comes to technology, so an upgrade is likely in the works.
---
<>




Are there any specific models that you predict will see a flood in investors and dealers later on this year/ in the next few years?
First of all, we see Rolex, Patek Philippe, and Audemars Piguet still holding firm to their place as top selling brands in the overall luxury watch market. Classics such as the steel Daytona, GMT-Master, Nautilus, and Royal Oak will remain top collectible models.
As for trends and specific models, we've seen a surge in interest in these in the past 3 years, and we expect it to continue: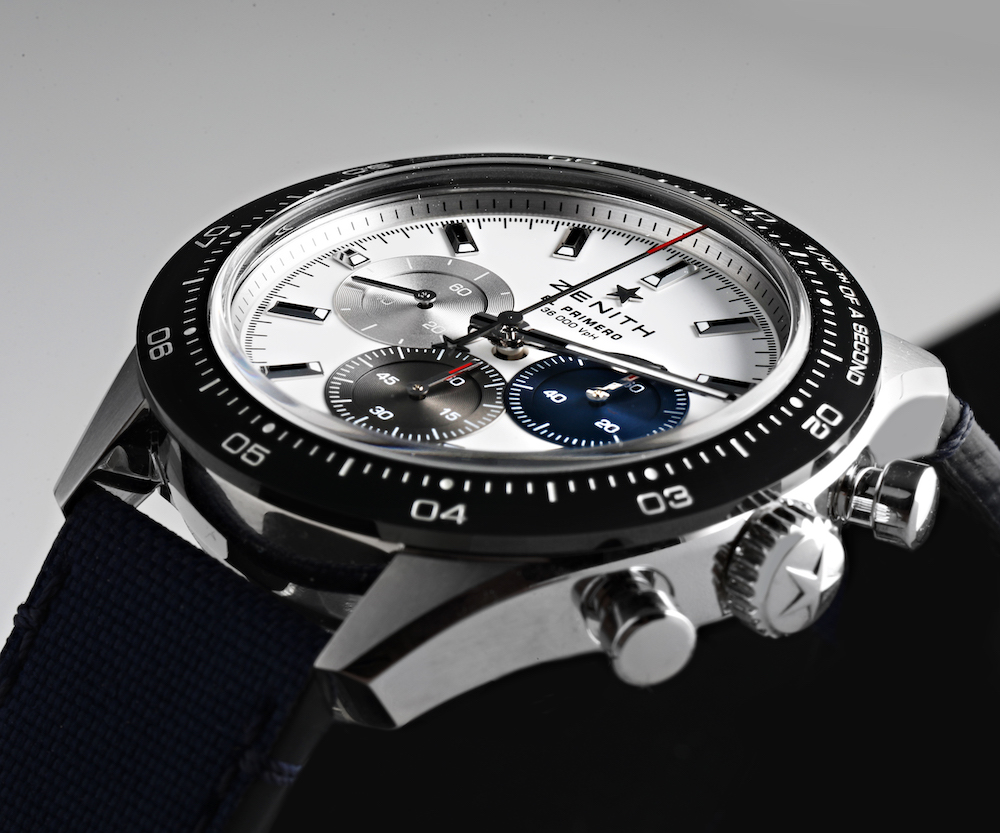 Vintage reissues – The charm of vintage watches will always be there, but sometimes, collectors just want a brand new watch and modern bells and whistles. A vintage reissue gives them the best of both worlds.
Last year, two of the most talked about watches were revivals: the Vacheron Historiques 222 and the Zenith Chronomaster Original. Collectors were excited about the return of the iconic designs, in more robust material and modern movements.
Bold colors – Brands have been in an experimental mood lately, especially when it comes to color. We can say that the usually conservative Rolex drove the trend with their 2020 Rolex Oyster Perpetual, which was inspired by the lacquered Stella Dials from the 70s. In 2023, they were even bolder with the colorful dials on the Rolex Oyster Perpetual and Rolex Day-Date.
While yesterday's consumers wanted their watches to be subdued and classic, they're more open to bold watches that make a statement. Watchmakers are also introducing gradient dials, adding depth and dimension to the watch face. These make the timepieces an instant conversation piece.
---
<>




What do experts think of the pre-owned luxury watch market in 2023/ and predictions for the coming years?
As mentioned earlier, reports say that the pre-owned watch market is projected to account for nearly half of the total watch market by the end of the decade. Definitely, we will see more players in the segment because of this encouraging performance. We can expect that:
Brands will capitalize on the pre-owned watch market – In 2022, Rolex began to offer its own certified pre-owned program through dealers. The Richemont Group and Audemars Piguet showed their willingness to engage in the pre-owned market as early as 2018, with Richemont buying a pre-owned watch retailer and Audemars Piguet allowing customers to trade in old models for new watches in their boutiques.
As the pre-owned luxury watch market continues to mature and grow, we will see more brands become involved in the secondary sales of their watches and capture a share of the pre-owned watch market. As I've said in other interviews, the news is overall really good for the pre-owned space. The brands, Rolex most especially, will add credibility to buying pre-owned and make it even more mainstream.
Continued growth of online sales – Nothing beats the experience of shopping in store and seeing and trying on the watch, and SwissWatchExpo will continue to offer and improve on that experience. That said, we're seeing that the pre-owned watch market will continue to shift towards online sales. This is expected with the continuing popularity of e-commerce, as well as the growing sophistication of buying online – from better transparency, to wider selection, competitive pricing, secure payments, and insured shipping.
With these developments, the pre-owned watch market is going to become more competitive and diverse. At SwissWatchExpo, this only means we will have to differentiate ourselves with better offerings and services, and better branding and marketing. We are very excited and are up for the challenge.
<>
<>