The Rolex Yachtmaster, since its inaugural release in 1992, has firmly established its status as an iconic representation in the realm of luxury nautical watches. Meticulously crafted for those who navigate both the seas of maritime adventure and the oceans of opulence, the Yachtmaster effortlessly marries practical utility with sophisticated charm.
But Rolex, always at the forefront of horological innovation, wasn't content resting on its laurels. In 2015, the brand undertook a fresh journey, unveiling the Yachtmaster draped in solid Everose gold. This wasn't just a new color variant; it was a reimagining.
With its gleaming Everose silhouette, the Yachtmaster transitioned from merely being an emblem of sailing elegance to positioning itself as an unmissable luxury sports watch. A timepiece perfectly suited for the discerning individual who demands both active performance and a commanding aesthetic.
<>
Features of the Rolex Yachtmaster Everose Gold
18K Everose Gold case
The introduction of the Everose Gold Yachtmaster, specifically the 40mm ref. 116655 and the 37mm ref. 268655, didn't just represent a stylistic evolution; it signified a commitment to design excellence. These models were the pioneering Yacht-Masters to be adorned in Rolex's unique rose gold alloy, but their allure went beyond color. They featured matte black dials, a design choice that imparted a dramatic contrast against the warm hue of rose gold, enhancing legibility while offering a contemporary twist.
Matte Black Cerachrom Bezel and Intense Black Dial
The matte black Cerachrom bezels weren't merely aesthetic additions; they were a testament to Rolex's dedication to durability. Made from Cerachrom, Rolex's patented ceramic material, these bezels resist the usual wear-and-tear adversaries: scratches, fading, and corrosion. This functional innovation underscores the brand's focus on long-lasting elegance.
On the intense black dial, Maxi-style markers are configured, with baton markers at 6 and 9 o'clock, a triangle marker at 12 o'clock, and large round markers for the rest of the hours – all surrounded with rose gold detailing, and coated with Chromalight luminescence for long-lasting blue glow. The date window sits at 3 o'clock with a Cyclops magnifying lens directly above it on the crystal.
Black Oysterflex Bracelet
Further elevating these models is the Oysterflex bracelet. Far from a standard strap, this bracelet, with its high-performance black elastomer encasing a super-elastic metal blade, offers wearers the best of both worlds. It marries the resilience of metal with the flexibility and comfort of rubber. And with the Rolex Glidelock extension system in place, wearers can be assured of a fit that's both secure and tailored to their comfort. It's these thoughtful inclusions, which might be unseen to the casual observer, that mark the Yachtmaster Everose as a genuine product of Rolex craftsmanship and innovation.
---
<>
Rolex Yachtmaster Everose Gold 40mm vs 37mm

Rolex Yachtmaster 40mm Everose Gold ref 116655 / 126655
Case size: 40mm
Case thickness: 12mm
Movement: Caliber 3135 updated with Caliber 3235
Power reserve: 48 hours and 70 hours, respectively

Rolex Yachtmaster 37mm Everose Gold ref 268655
Case size: 37mm
Case thickness: 12mm
Movement: Caliber 2236
Power reserve: 55 hours
<>
Beyond the immediate size distinction, the heartbeats within the 40mm and 37mm versions carry rich stories of Rolex's horological prowess. The 40mm version is powered by the tried-and-true Caliber 3135, which has long been the workhorse movement for several Rolex models. In 2019, this movement was replaced by the new generation Caliber 3235, which improved the power reserve to 70 hours, and accuracy to -2/+2 seconds per day. The clasp of the 40mm version was also updated with a Glidelock clasp, which enables the bracelet to be adjusted up to 15mm in approximately 2.5mm increments.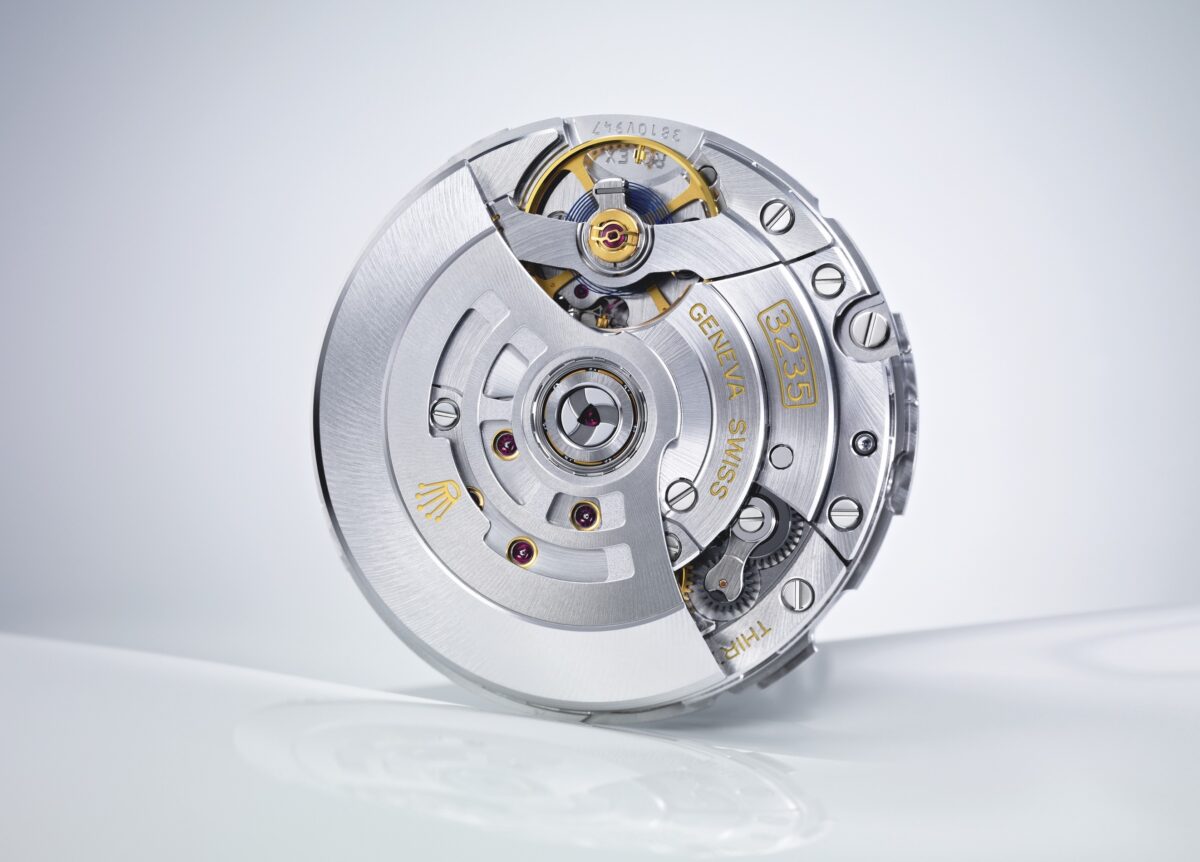 The 37mm model, on the other hand, pioneers with the Caliber 2236, introducing a significant stride forward in watchmaking. This movement not only marks a new chapter for the Yachtmaster but for Rolex as a brand. The inclusion of the Syloxi hairspring – a groundbreaking silicon composite – demonstrates Rolex's drive for innovation. Originally gracing the ladies' Datejust Pearlmaster range, the 37mm Yacht-Master's adoption of this movement solidifies its place as a game-changer, bringing enhanced precision, resilience against temperature fluctuations, and an impressive resistance to magnetic fields.
Price points, as with all luxury goods, are indicative of the artistry, legacy, and innovation associated with the brand and specific model. On the secondary market, the larger 40mm 116655 and 126655, mainly due to its size and its updated movement, often fetches a slightly higher price compared to the 37mm 268655.
Yet, it's essential to recognize that each has its unique appeal, attracting different segments of watch enthusiasts and collectors. The intricacies of market prices should always be cross-referenced with reputable sources, ensuring that potential buyers are well-informed and make decisions that resonate with both their aesthetic preferences and investment perspectives.
---
<>
Rolex Yachtmaster Everose 40 vs 37 – Final Thoughts
In an ever-evolving world of luxury sports watches, Rolex's decision to innovate while retaining the core essence of the Yachtmaster lineage has been met with enthusiasm. Both the 40mm and 37mm Everose Gold Yacht-Masters encapsulate the fusion of style, sportiness, and advanced watchmaking.
While each has its unique strengths, choosing between them comes down to individual preferences in size and the nuances of their movements. For those in the market for these stunning timepieces, SwissWatchExpo offers a curated selection, helping watch enthusiasts find the perfect match for their wrist and lifestyle.
Explore our selection of Rolex watches, along with 40 of the world's best watch brands, at SwissWatchExpo.com.
<>